Hurricane Michael
Hurricane Michael in Florida caused death and destruction. As of Friday morning more than 1.4 million people were without water.
Hang on for a minute...we're trying to find some more stories you might like.
Hurricane Michael surfaced in the Western Caribbean Sea, this disaster became named a tropical depression on October 7th. By the following day the storm intensified into a hurricane near Cuba. After recently reaching the Florida coast it has been the most intense tropical cyclone to hit the United States since Hurricane Andrew in 1992.
The biggest hit currently taken from Hurricane Michael is in Panhandle, Florida where they have an S.O.S report. The destruction spread across most of Florida with the land now being covered by fallen trees and torn down houses. Rescue workers are searching through the damage looking for any signs of life as they drop down helicopters full of supplies.
"It was just gut-wrenching, it was like a monster came through and kicked it all down. This all just shocked us." said Staff Sgt. Andrew Pliscofsky quoted in the Washington Post.  Hurricane Michael may have been his Fourth Hurricane to work on but it was nothing like he had ever seen before.
As Hurricane Michael moved it began to decline to a Tropical Storm but continued to cause devastation. It passed through Georgia, North Carolina, Alabama, and Virginia.  It took a piece of each as it swept through. The death count has now been raised to 18 people as of Saturday morning. The storm passed and moved onto the Atlantic but left devastating effects and over 1 million people struggling to get power.
Here on the island there have been noticeable effects of the storm as well. A recent influx in thunder storms and high winds show just a piece of how bad it may be across the world. Survivors of Hurricane Michael can use help. If you are looking for a way to assist some resources are https://www.directrelief.org/emergency/hurricane-michael/, https://www.bootsontheground.org, and https://www.kinf.org/relief.
Patchogue-Medford's own Red Cross Club has been collecting items to donate to victims. Check out our coverage below:
Phoebe Lawson

About the Writer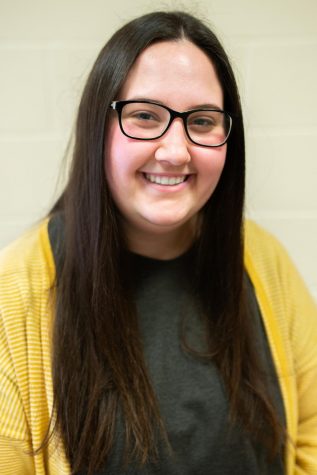 Jenna Potter, Assistant Editor
Grade 12

"The sun will rise and we will try again."