Did They Actually "See Them Aliens"?
In early summer 2019, a familiar conspiracy theory was called to light and given a new level of attention: The suspicion of "aliens" living in Area 51. 
For years, science gurus and conspiracy theorists have searched for evidence supporting the far-fetched idea of aliens living on government protected land. The official conspiracy suggests the existence of crashed UFO spacecrafts which are being hidden in Area 51, which is defined as "A secret U.S Air Force military installation". In this secret area, scientists supposedly conduct experiments using the alien technology. Some even believe that time travel is studied there. 
While it takes a lot of faith to believe in something so far fetched, millions have invested their full confidence in the presence of alien life in Area 51. This is likely fueled by supposed UFO sightings near the area throughout modern times. Even more unsettling and perhaps encouraging, an official testimony was made from a retired Army colonel who confessed the existence of extraterrestrial materials gathered from alien spacecraft. 
A Facebook event emerged, seemingly out of the blue, calling all conspiracy theorists to join together to "See them aliens". This since deleted event was scheduled for September 20, 2019. 
This event went viral almost overnight, with an astounding amount of supporters who vouched to attend and show their support. Protesting, "They can't stop all of us." . The plan, as detailed in the post, was to congregate at the entrance of the premises and storm past all barriers in an effort to finally discover what lies beyond the "Restricted Area" signs.
This past Friday, on the fateful September 20th, the joke was put into effect. Amazingly, government officials were actually concerned. There was a large increase in security in and around the area to prevent any Naruto runners.
"We planned for 30,000 with contingencies above that," said Lincoln County Emergency Manager Eric Holt to the Reno Gazette Journal. "Anything less than that was acceptable."
 Ultimately, there were a few arrests. Unfortunately, no major discoveries were made about what lies beyond the metal fences and 24-hour security guards. 
However, a small festival was thrown in the area to thank and celebrate the devoted conspiracy theorists and meme enthusiasts for supporting the cause. On the brighter side of a disappointing outcome, this meme, although short-lived, brought Americans together at a time of great divide and conflict. Americans were able to relate to a cause and become a part of something much larger than themselves: The hopefully forever remembered Area 51 Raid. 
"Fifty years from now," said Pahrump resident Stacey Villines to Reno Gazette Journal, "we can say we were here."
About the Contributor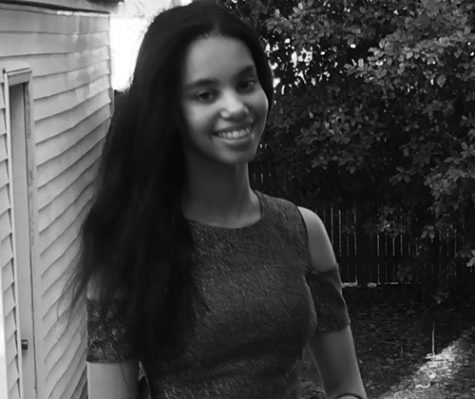 Chloe Lesson, Staff Reporter
Grade 9
"My mission in life is not merely to survive, but to thrive; and to do so with some passion, some compassion, some humor, and some style"
~Maya...