The Thirst Project
Introducing our Water Wars concept to raise awareness and money
There are multiple factors to our overall health, from one's diet to their daily routine. However, one important, if not the most important aspect to our health is water. Water is key to survival as it hydrates and cools our body, along with many other functions. Individuals here in the United States are lucky, being that we can access water with just a simple turn of a knob. However, there are multiple developing countries where access to water is scarce, and there are times where that water is not safe for human consumption. That is where the Thirst Project comes in. The Thirst Project was founded in 2008 by Seth Maxwell, and his mission is to end the water crisis by supplying fresh water to the 663 million people who are in desperate need.
The water crisis is more than just meets the eye. The main conflict branches out into more situations, such as the lack of sustainable agriculture, leading to an issue of hunger in communities. And on a social aspect, children in developing countries, like Swaziland, the main country of interest, receive little to no education, due to their focus on obtaining water. And many individuals, including children, have died as a result to water related diseases. With over 4,000 deaths a day, it is crucial to fix this issue now, and that is the Thirst Project's goal.
On October 1st, members of the Thirst Project gave a presentation through the Key Club. They shared their experience of being a part of the organization, and their beliefs and views on how this global conflict can end, and it begins with us. Darcy Kerrigan, a member from the organization stated, "The only reason why we don't have time to help those in need, is because we don't have the resources ourselves." And she is right. Those who have access to water must assist in the fight to end the water crisis, and that includes obtaining resources to aid those in need for the betterment of the world. With this in mind, Patchogue-Medford High School has joined the fight to end the water crisis.
When asked how our school will assist in the cause, Justin Zhou, President of the Key Club, responded, "The Key Club will be introducing Water Wars between the classes. Whichever class raises the most amount of money until Homecoming (October 13th) will win! It's a great way to have competitive spirit while still supporting a very important issue." Mrs. Scalzo also stated that the reason for this presentation was to raise awareness and get as many students involved as possible. She is right. With so many lives at stake, it is essential that many people join the fight.
All students, as well as faculty and staff, are welcome to donate whatever they can to the Thirst Project, with hopes of supplying fresh water to individuals in Swaziland, and eventually the rest of the developing countries who need water as well. Living in a country with unlimited access to water, it is easy to forget the struggles that others endure, but with organizations like the Thirst Project, it is also easy to help.
About the Contributors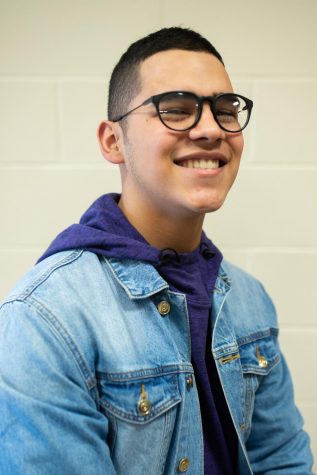 Andres Rendon, Staff Writer & RTV Co-Anchor


Grade 12

"Sometimes one bite is more than enough to know you want more of the thing you just got a taste of." -Dr. Pomatter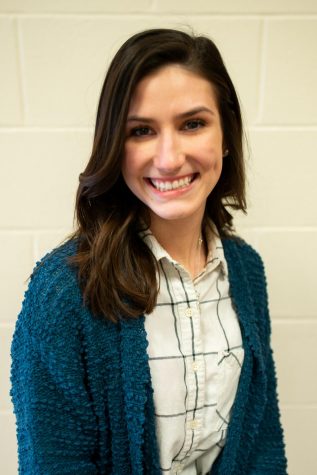 Sarah Bacon, Editor in chief
Grade 12

"Life isn't about getting and having, it's about giving and being." -Kevin Kruse