Girls' Golf: County Playoffs
On Monday, May twenty first, the Patchogue-Medford High School Girls golf team played in the Long Island Suffolk County play-offs tournament. The tournament took place at Middle Island Country Club where the best players from each school's golf team spent a day golfing to try and shoot the lowest score out of everyone, and for the people who don't know golf like me, getting a low score is the point of the game. The students who finish in the top thirty get to move on the the second round which took place on May twenty second.
The players who competed in this year's tournament from Pat-Med were Olivia Hofer and Stephanie Sheridan, both in tenth grade, and placed fiftieth and forty second out of ninety one golfers so, sadly they were unable to make it to the second day of the tournament but we are beyond proud of how far they have come and were able to achieve this season. According to Olivia, to prepare for the tournament and being coached by Mr. Grieco, "Stephanie, Grieco and I played at Mill Pond for a fews days to work on our game and then we went to Middle Island one day to learn the course".
Playoffs may seem very scary to most athletes since you never know what the results will be and how the experience will go. For Olivia and Stephanie, it was a nerve wracking time since it was their first time playing in anything like this plus they were surrounded by such talented golfers; but, after their first swings they began to get a feel for how it is and started to have a lot of fun. Also, Stephanie said that "the girls we were playing were very nice and made me feel comfortable". It seems that the playoffs weren't as scary as they thought.
The winners of the county playoffs were Smithtown West, for an individual with a score of 79; but, Sayville High School won the overall tournament. Olivia says that they won without a doubt because, "they constantly practice and try to improve their swing and overall game. They most likely hit the driving range on a daily basis". The golfers at Smithtown West and Sayville are definitely committed to the sport and are constantly on that golf grind and if you want to get into playing golf or just want to learn more about it you can go to the golf official website www.golf.com and go from there.
About the Contributor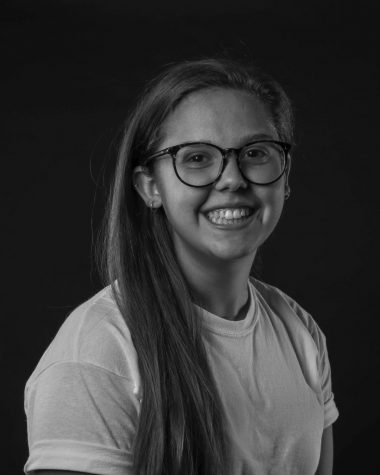 Phoebe Lawson, Staff Writer
Phoebe is in her senior year of high school and has been a dedicated part of the school newspaper and Journalism class since her freshman year. Although...