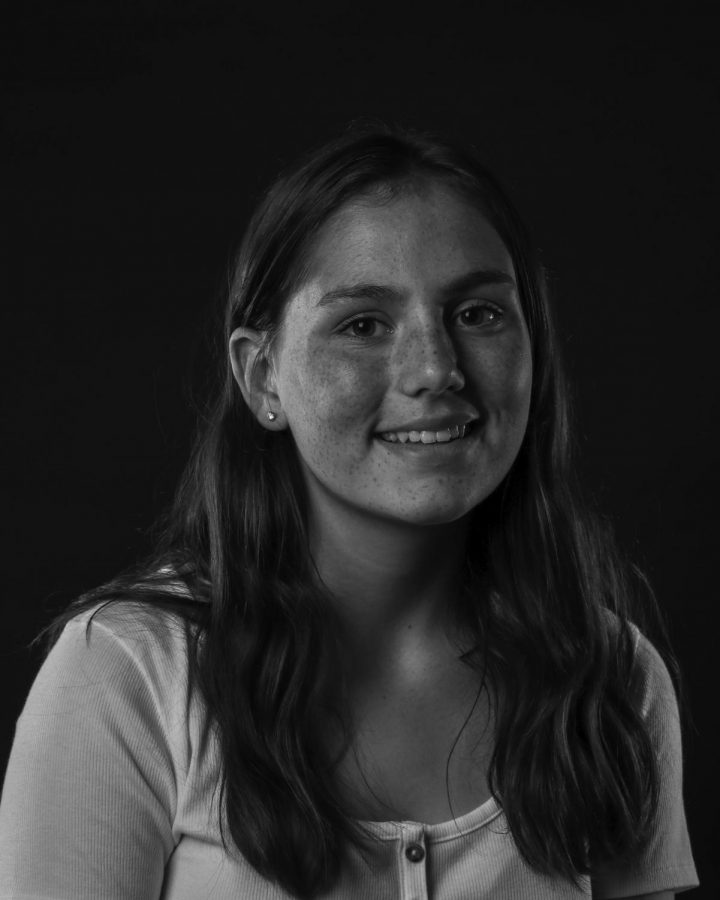 Gail
is a sophomore; it's her
2
nd
 year writing for The Red and Black.
 She also 
reports 
for Raider TV. After school, she is goalie for the Varsity Field Hockey team. She loves m
ozzarella sticks and being lazy with her German Shepard named Bear. Her favorite m
ovie is Forest Gump and she likes to listen to indie artists like Jack 
Stauber. When she was in 8
th
 grade at South Ocean, she had the lead of Mary Poppins in the all-school mu
sical
 and now plays the Obo
e 
for our schools marching band. 
You may contact her at
[email protected]
Gail Comiskey, Co-Editor
Oct 14, 2020

Death of a Musical Legend

(Story/Media)

Sep 25, 2020

A Legal Lion's Legacy

(Story/Media)

Sep 21, 2020

US Plans to Ban TikTok in Motion

(Story/Media)

Sep 16, 2020

Signs of Life on Venus? What We Know So Far

(Story)

Sep 10, 2020

'I'm Thinking of Ending Things' Explained

(Story)

Mar 20, 2020
Feb 13, 2020

The Coronavirus Creates Confusion and Panic

(Story)

Oct 18, 2019

Varsity Field Hockey Senior Night

(Story)

Oct 04, 2019

Field Hockey team raises money to support Breast Cancer Research

(Story/Media)

May 03, 2019

ASMR: Relaxing For Some; Not For All

(Story)

May 01, 2019

Senior Citizen Dance 2019

(Story/Media)

Apr 28, 2019
Jan 15, 2019

Perks of a Minimalist

(Story)

Nov 14, 2018

The Nutcracker and the Four Realms

(Story)

Oct 30, 2018

Halloween: Trick or Treating Dilemma

(Story)